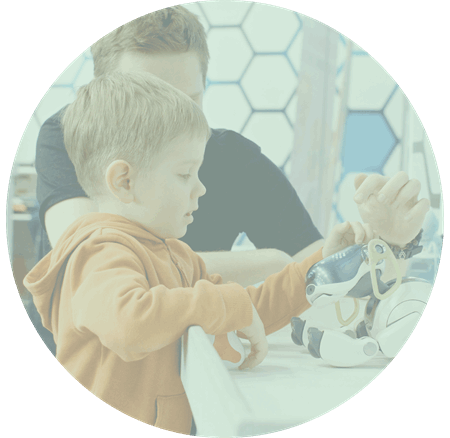 Devices
Capturing the diverse profiles and interests supported by different technological media in order to reevaluate the mission of the cultural institution.
Audioguiarte is dedicated to working closely with institutions toward the common goal of helping diverse audiences, to gain knowledge and enjoy art from a variety of perspectives.
The range of devices is a reflection of our philosophy: with a wide variety of technological options adapted to each visitor profile. From the more analogue version for those who want to enjoy the experience with the only visual stimuli coming from the art works themselves, to multimedia formats that allow visitors to dig deeper into the content in a more dynamic and immersive way, with informative and functional interactive resources.
We have specific equipment for people with different abilities, with adaptive keyboards, Braille keys, subtitles, adequate screen resolution for viewing sign language videos, and other resources focused on accessibility.
For group tours, we offer several different formats, ranging from conventional radio-guide systems (individual audio guide devices that can also be used as receivers and transmitters) to smart audio guide systems, which adapt to each visitor's mobile device.
We are exclusive distributors of Acoustiguide technology in Spain, This international leader in interpreting services for cultural visits, boasts more than 60 years of experience in the museum and historic buildings sector. And together with the guarantee extended by the manufacturers with whom we work, we apply effective maintenance protocols and ongoing technical assistance, ensuring the quality of all our services.